We have had quite the busy week after coming back from Thanksgiving in Tennessee.
We've been shopping (Target trips almost on the daily), wrapping presents, decorating for Christmas...
Wearing Christmas pajamas 24/7 (because they're just the cutest)....
We had dear friends come and visit from North Carolina!
It was so fun to have A and N play together again!
John and I snuck away for a little sushi date night,
followed up by watching Maleficent
(can we discuss how stunning Angelina is? it's insane.)
We also have been LOVING reading this book with Andrew every evening before bed.
Thank you Aubs for giving such a great and meaningful gift!
It has sweet prayers and lessons as we go through Advent, and even has some arts and crafts that kids can do....
Hanging his very first homemade ornament on the tree :)
Oh, and before I go,
we took family photos in TN, and our photographer gave us a little sneak peek!
I love the lighting of this pic! Cant wait to see the rest ;)
It was very interesting doing a photo shoot with an 11 month old - to say the least! I'm just glad we are all actually looking at the camera!
Hope y'all are all doing wonderful and enjoying this time of the year!
Now I'm off to order my LAST Christmas gift of the year! Hooray!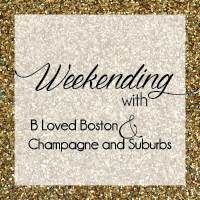 Be sure to check out my Gift Guides:
(For the Beauty Lovers, and For the Girls will be up this week!)