Have you started shopping for your kid's Easter Baskets this year? I love this time of year, and filling baskets is just one tradition that I've enjoyed continuing with our kiddos.
I also loooove making these Resurrection Rolls on Easter morning - they are a great way to tell the beautiful Gospel story in a hands-on and yummy way!
Here are some fun goodies I've picked out to help you with your basket filling!
(We are including this, this, and this book in ours! Along with some $ spot goodies from Target of course - I can never pass those up!)
1 - This classic tale now comes in a board book!
2 - I love this natural and fun egg-dying kit!
3 - This adorable apron set is perfect for little kitchen helpers!
4 - How cute is this unicorn cupcake/muffin kit?!
5 - These sweet ballerina bathtime toys are on my list! ;)
6 - Jellycats are our favorite! Love this one with an attached blanket
7 - I love this idea for making colored play dough! Throw a few boxes of the secret ingredient in their baskets, and then make the play dough together! Scroll down for recipe.
8 - We got these fun sippy cups from Target last year, and I think they are back again!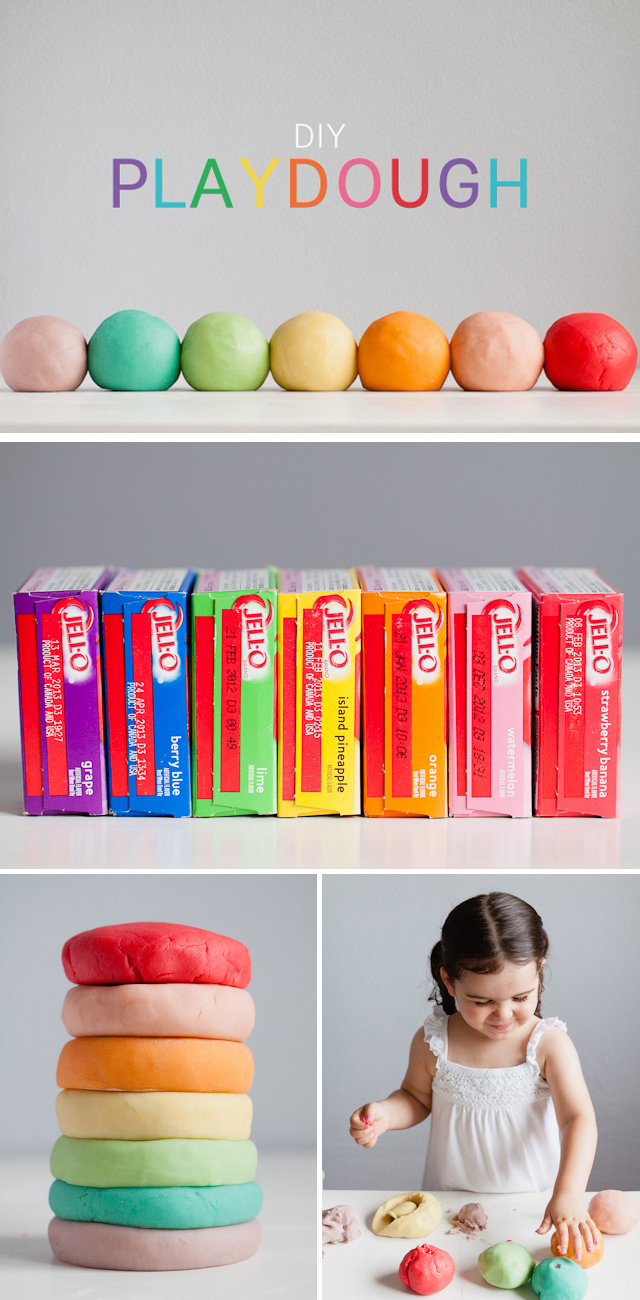 Super Soft Jell-O Playdough Recipe
(via)
Ingredients:
~ 1 cup of white flour ~ 1 cup of warm water ~ 2 tbsp of salt ~ 2 tbsp of cream of tartar
~ 2 tbsp of cooking oil ~ 13 oz pack of Jell-O
Instructions:
1. Mix all of the ingredients together in a small saucepan until most of the lumps are gone.
2. Cook over medium heat, stirring continuously until it thickens into a ball of dough.
3. Place the dough onto a floured cutting board and wait for it to cool.
4. Once it is cool (at least 20-30 minutes) let the little ones knead it, adding in flour until it is no longer sticky (about 1/2 cup).
-----------------------------------------------------------------------------------
To fill those adorable unicorn muffin cups above, try this yummy and healthy recipe!
Oatmeal Banana Muffins
(via)
Ingredients:
~2-1/2 cup old-fashioned oats ~
2 extra ripe bananas ~
2 eggs
~1/3 cup pure maple syrup (I use organic from Trader Joes)
~1/4 cup wheat germ (totally optional) ~
3/4 cup plain yogurt ~
1 teaspoon vanilla
~1-1/2 teaspoons baking powder ~
1/2 teaspoon baking soda ~
1 teaspoon cinnamon
Instructions:
1. Preheat oven to 400 degrees.
2. Lightly grease a mini muffin tin with spray or butter or use muffin liners.
3. Using a food processor, grind oats until fine. They should have the consistency of flour.
4. Add all other ingredients, and pulse until the batter has a smooth consistency.
5. Distribute batter evenly in the muffin tin or liners (fill about 2/3 full).
6. Bake 8-10 minutes, or until the tops gently bounce back when touched and a toothpick comes out of center clean.