I've done a lot more online shopping, now that I'm a SAHM. Shopping in stores can be quite a process with a little one, and I've recently become quite the fan of the UPS man delivering my goodies right to my front door! All while in my pajamas!
Isn't that just the best?!
Here are some of the goodies that have made their into my online shopping cart, and onto my doorstep over the past month or two - the things I've kept and have been loving so far! A couple things were late birthday gifts, and/or items I purchased with birthday gift cards!
Forever 21 Embroidered Tank
Bought this gauzy top for summer, and I've already worn it several times! It's a little see through, but I usually wear a cami or nursing tank under most my tops anyway! Really cute on - and can be dressed up or down very easily.
I absolutely love these super soft sleep shirts for bedtime, and lounging. I have 3 of them - and this one was my latest purchase. Isn't it perfect? I feel like I could nap all day, every day.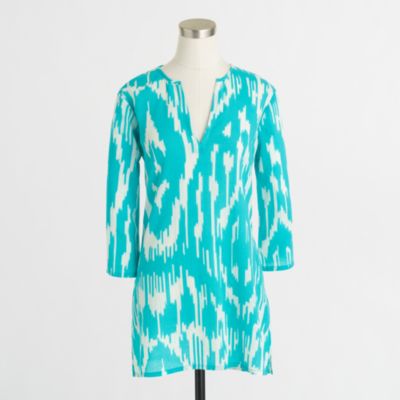 This cover up was one that I got before our trip to Florida, and I have been loving it! It's light and airy, and I love the fact that you can wear it all day at the pool/beach, and then keep it on for a casual dinner too!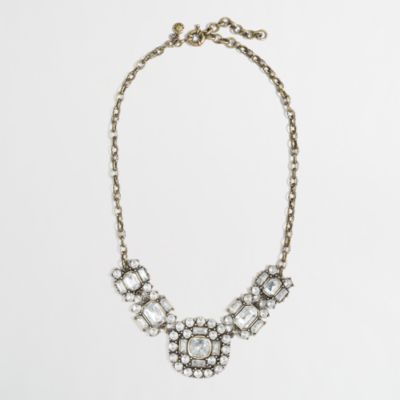 I had been looking for a crystal statement necklace like this for awhile, and snatched this one up when it was WAY marked down online! It's so cute on, paired perfectly with anything from a simple white t-shirt to a chic cocktail dress.


I actually ordered this as a gift, but then ended up getting another one, and keeping one for myself! It's a great deal because you get 5 sample size mascaras (great for travel!) to try out, PLUS a voucher for the full-size of your favorite one!
So far, the Too Faced and Tarte ones are in the lead for me :)
This mini size shimmer bloc came in an amazing Laura Mercier point perk kit from Sephora, and it is so gorgeous! It's a beautiful highlight by itself, or over your favorite blush/bronzer. Also I've used the colors separately for eye shadow - love a good multi-purpose product!
After taking the Sephora
Skincare IQ Quiz
, I realized that my skin might benefit from several of the
Ole Henriksen
products. I found this mini kit, saw fantastic reviews, and purchased for myself. I have been using them for about 2 weeks now, and I really like all 3!
This primer has amazing reviews online, and my mom also swears by it. I ended up getting the mini size, because, as you can see, I'm all about trying the product out before spending an arm and a leg on the full size. Especially if it's something I'm not sure will work for me. I do find that it minimizes my pores, and helps my makeup glide on smoothly and evenly. I'm a fan so far!
This was a wonderful birthday gift from my parents, and I just went and got it sized this week! It is a gorgeous watch, so sleek and chic. I know everyone and their Aunt Suzie has a Michael Kors watch, but there's a reason they are so popular! They are well-made and beautiful! I can't wait to style mine with my favorite bracelets - I've got my eye on
this one
,
this one
, and
this one
:)
Alright - I think I'm gonna give my wallet a little break now!
:-)
Have y'all done any summer shopping??
Anything you're saving your pennies for??