We took advantage of the gorgeous fall weather yesterday to visit our favorite local Orchard! It was a crisp day, perfect for apple picking and corn-mazing. Some friends of ours also captured some family pictures for us! There are quite a few, but I really like how they turned out!
Such a fun day that we'll never forget!
\
Hope y'all had a lovely weekend!!
Linking up with Biana today! Check out her blog for more weekend shenanigans :)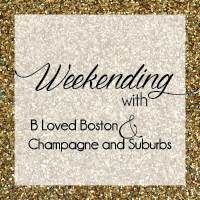 And also - don't forget to enter my
giveaway
to win this gorgeous necklace!