Can I get an "Amen" for the weekend?!
We have had a fun and busy week around here! Hope y'all have had a good one too.
First and foremost, I have to give a quick shout out to my amazing DAD (who is celebrating in Paris - jealous!), and wish him "HAPPY BIRTHDAY!" Love you so much and so thankful for you!
In honor of my Dad, who has been a pilot for the past 40 years, I put Andrew in his cute-as-a-button airplane pajamas.
This was actually the first clothing item I bought for Andrew after finding out we were having a boy. They are getting a wee bit small on him, but I just can't pack them up! #sentimentalmom
I scooped up this adorable
WILDFOX Yacht Club Sweater
a couple weeks ago on
Hautelook
, and it finally arrived in the mail! This is my first ever Wildfox item (they are crazy over-priced), but since this one was under $25, I thought I'd give it a try! Well, it is probably the softest shirt I own now, and I absolutely love it! So comfy and cozy, and I can see myself living in it year-round. :)
I went a little cray at BBW this week, because we needed some new hand soap. They were running a little sale, and I had a coupon as well, so these 6 made it into my bag. I am absolutely obsesssssssed with the Pumpkin Spice Latte one!
Now....let's talk ta-tas.
And perfect timing for Breast Cancer Awareness month!
(Ladies - please do self checks! I found a lump in college, that I ultimately had to get removed. Please please check yourself! And get your Mammo if you're 40.)
So, my ta-tas have changed drastically over the past year (pregnancy, nursing, losing weight), and I simply had ZERO bras that fit. So I dragged myself into the dreaded fitting room at Victoria's Secret yesterday to get measured. It was actually pretty fun, and I ended up walking away feeling like a new woman! It's amazing what a good-fitting bra will do for you!
Some of my Mommy friends and I had the best day this week wandering around the adorable
Peddler's Village
in PA. The weather was absolutely perfect, and we enjoyed all the fall decor, a fabulous al fresco lunch, and watching the kiddies play at the
Giggleberry Fair
.
Watch out - Moms coming through!
4. Recipes
I tried out a few new recipes this week, but of course completely failed in my picture-taking skills.
I did manage to take a couple, and will post links to the recipes below.
I tried out this
Homemade Pesto
recipe, to go with Baked Salmon, and it was so fresh and flavorful! I actually made a large batch to freeze, so I''m sure we'll have it again next week.
This is an oldie, but goodie, and I've been making it all week for my breakfast...
Peanut Butter Banana Smoothie
2 bananas
1 cup almond milk
10 ice cubes
1 heaping spoonful of peanut butter
dash of cinnamon
dash of vanilla
2 tbsp hazelnut coffee creamer
(blend and enjoy!)
I saw this heartthrob perform on the Today Show this week, and I just about melted into the couch cushions! Bye Bye Michael Buble (not really, I love you Michael!)....Hello Sam Smith!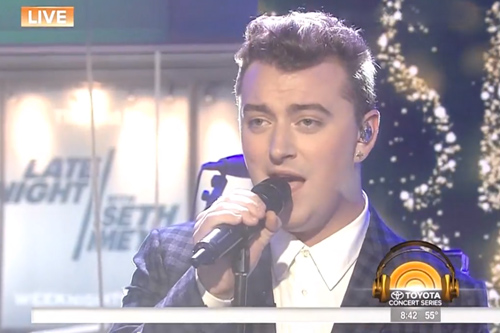 Click to watch clip! Amazing!
http://www.popsugar.com/entertainment/Sam-Smith-Sings-Today-Show-Video-35933039
And just for kicks....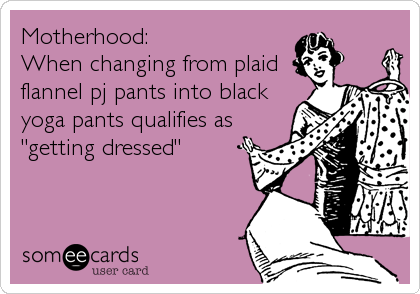 This is my life.
Hope y'all have a great weekend! I am headed off to Chesapeake Bay for a College-Besties reunion! I can't wait!